Center for Islamic and Arabic Studies
The Center for Islamic and Arabic Studies administers the major and minor in Islamic and Arabic Studies. It is committed to supporting teaching and research on the lives of Muslim and Arabic-speaking peoples past and present.
The center's study of the Islamic world focuses on the global context in which Islam emerged historically, the cultures and societies that it helped shape, most especially in Eurasia and Africa, and the current global condition in which people in the Islamic world situate them-selves today. It sees the Arabic language as the cultural medium for diverse ways of life that are of world historical significance.
Founded in 2000, the center is multi-disciplinary and includes in its scope of study the Arabic and Persian languages and literatures; the history of Muslim and Arabic-speaking peoples; political, economic,and social dynamics of contemporary societies; art and architecture; social, political, religious, and philosophic thought; and the experience of Muslim communities in the United States and around the world.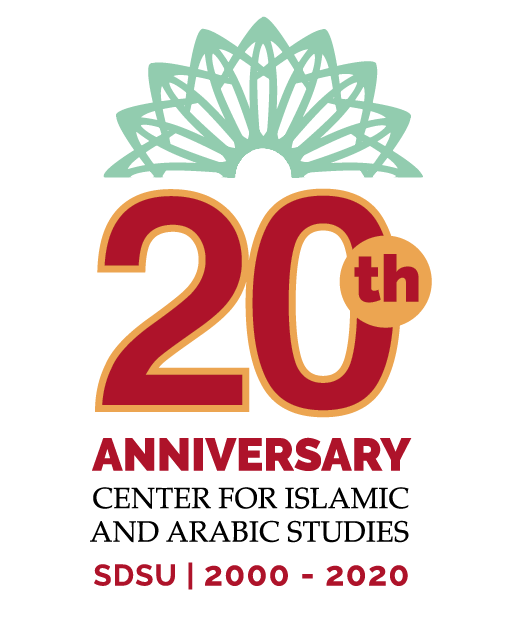 In Memoriam: Khaleel Mohammed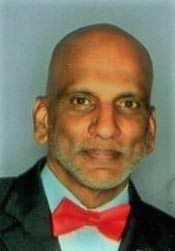 The Center's faculty and friends mourn the passing of Dr. Khaleel Mohammed who served as Director from Spring 2021-Fall 2021, and has been a member of the Center's faculty since 2003.
Dr. Mohammed, born in Guyana, studied Islamic law at Imam Muhammad ibn Saud Islamic University in Riyadh, Saudi Arabia. After completing a Master's degree in Judaism and Islam at Concordia University, Montreal, he obtained a Ph.D. in Islamic law at McGill University. He then moved to Brandeis University where he completed a two-year Kraft-Hiatt postdoctoral fellowship about the imagery of the Jew in Hadith literature. Dr. Mohammed came to SDSU in 2003 to teach courses related to Islam, Quran, World Religions, and the Abrahamic faiths, and immediately joined the Center for Islamic and Arabic Studies.
Dr. Mohammed published three scholarly books and more than 20 journal articles. In 2005, he co-authored Coming to terms with the Qur'an, with Professor Andrew Rippin of University of Victoria, Canada. His David in the Muslim Tradition: The Bathsheba Affair was published by Lexington Press in 2014. Dr. Mohammed's latest book, Islam and Violence, was published in 2019 as part of the Cambridge University Press series Elements in Religion and Violence.
Active in the pursuit of interfaith understanding, Dr. Mohammed participated in numerous interreligious dialogues between Muslims, Jews, and Christians, and is well-respected among scholars of Jewish-Christian-Muslim relations.
To add a memory or testimonial of Dr. Mohammed, please use this form. He will be sorely missed.


The Center's goals are
to develop and sustain a state of the art curriculum in Islamic and Arabic Studies at SDSU.
to organize outreach activities and programs that help educate the San Diego community at large
to engage in scholarly research in the national and international arenas.
Shah Family Gifts Bolster Center
Salim and Francoise Shah have been avid supporters of the Center for Islamic and Arabic Studies since its founding in 2000. They held fundraisers in their home and found community support, which made it possible to establish the center. The goal was to create not only an academic program but a hub for community outreach.
Their recent gift to CIAS continues the family's legacy of support. "As we approach the 20th anniversary of the center's founding, we saw it fit to expedite the pledged gift to be given now rather than from the estate. Also, in the current polarized environment with rampant Islamophobia, it's important for people to have a chance to hear an objective source for truth," said Salim Shah.